Is technology not your friend?
Would you like an out of the box solution to remote?learning?
Are analytics small insects in unfortunate places?
Would you like to modernise your learning offer?
Are you struggling to navigate the HR tech arena?
Learning Management and Talent Solutions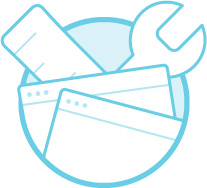 Hosted and Maintained for you
We build it, host it and maintain it, so you use it!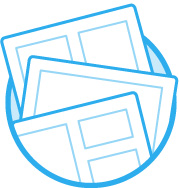 Simple Interface
Clean, simple interface designs to minimise confusion and increase uptake.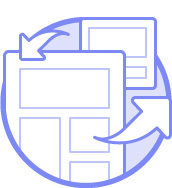 Total Device Compatability
Total device compatibility, we want you to access anything everywhere! Add more, as and when you need it
We build the core, then plugin each module, working with you to support implementation and adapt designs to feedback.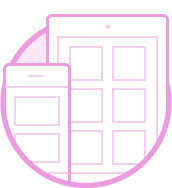 Report on what you need
If you can't measure it you can't manage it. You need to know what and how your teams are developing.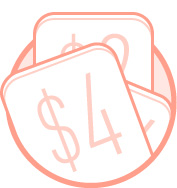 Reduce Costs and Carbon
Content should be kept out of the classroom. Deliver content upfront, so you maximise trainer time on application and experiences.
Solutions
Recently we have developed a competency management system that tracks and monitors achievements that are reported back to a central control center, a Talent tracking system that reports on succession, talent performance and development progress, and a Social learning platform with open course support so online users can advance through career development modules.
Sky's The Limit
We build simple, affordable systems for SMEs that solve tangible problems that you face in talent, learning and HR?management. We use simple platforms with great code libraries, that suit 80% your immediate needs. Once you have the 'core' ?solution you need you can then plug-in more modules of what you want, so your system grows and adapts until you have exactly what you want.
Talent Technology Examples
Whether you are interested in solving something specific; like having a simple online performance management tracker or transferring induction content online for e-learning, or would like some advice on how to automate or assist in reducing paper / duplication of work we can help you. All our systems are simple and bespoke, using our libraries to put components together. Unlike all encompassing solutions, you only pay for the bits you want.
LMS & Online Learning
We can help you record your own content for learning, presentations, communications that?can be used online. Perhaps an induction topic like manual handling presented by you, or a slide-deck?on how to login to your accounting system, all in a simple learning management system that tracks learning.
Performance Management
Upload scanned appraisals, and track completions, or performance manage on the fly on a smartphone. Add business measures to performance, track their achievement and reward through gamification.
Talent Tracking
Record talent profiles, leadership scores, competency assessments online, then track succession, map progress, identify gaps, build development plans, utilise career frameworks, all online.
Talent Technology
"Many organisations struggle with lack of clear people data, analytics, data silos, disconnected technologies, and inevitable archaic manual processes. The future of talent management is people-centric tools and resources, combined with a thorough integration plan that demonstrates inclusive engagement." I agree…but not everyone can launch a full scale assault on all that is talent technology in one go…so, start small and build up.
Modular Approach
Our clients don't want or can't afford a fully integrated HRIS system to solve the problem of tracking performance, or training induction, or communicating a new policy in a different and engaging way. We work on discreet projects that solve your immediate issues. The great advantage of a modular approach is that you don't need to buy everything at once. Just get the bit you need now, then plugin more later if the budget allows.
Contact us Today
Look No Further. Get Started Today